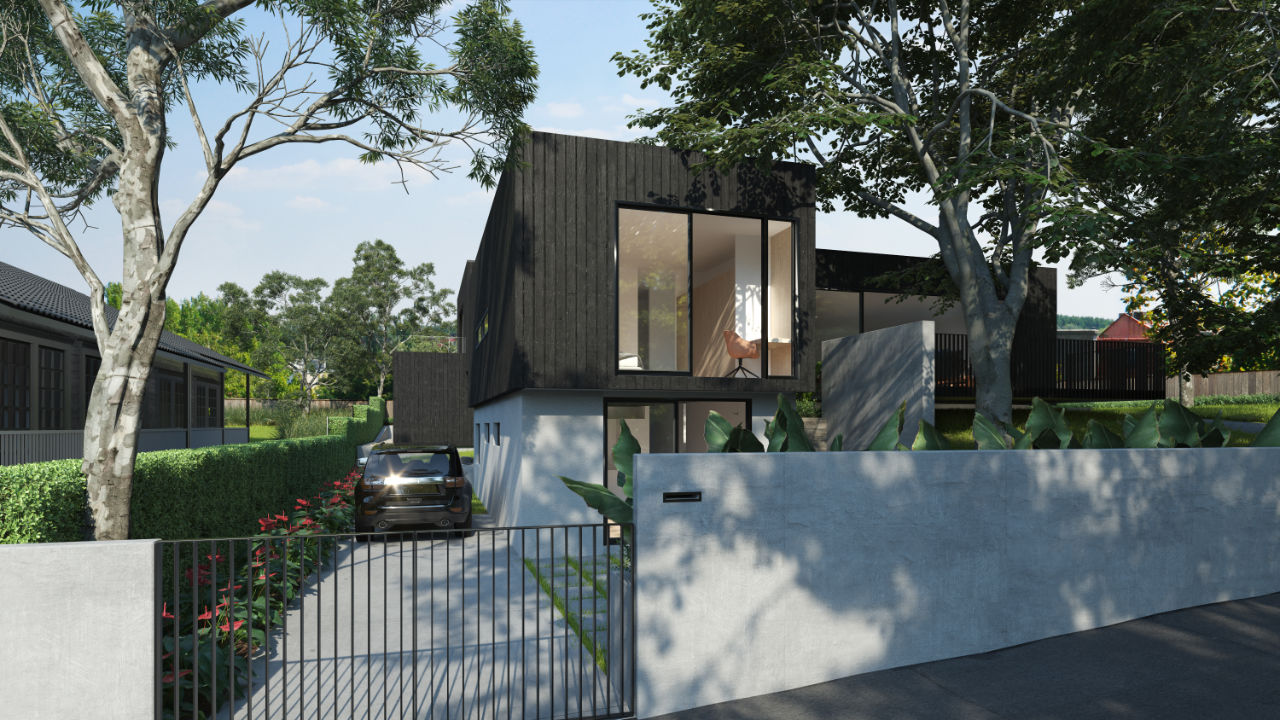 The owners of this established site on the lower slopes of Mount Eden sought a proposal for two new houses to take advantage of a verdant backdrop and views to the city and east.
The placement of the houses works carefully around the existing mature trees on the site, creating outdoor connections to landscape and areas for privacy and contemplation.
Materials and finishes are informed by the clients' interest in design, seeking a blend of Japanese minimalism with a Scandinavian appreciation for clean, natural materials.