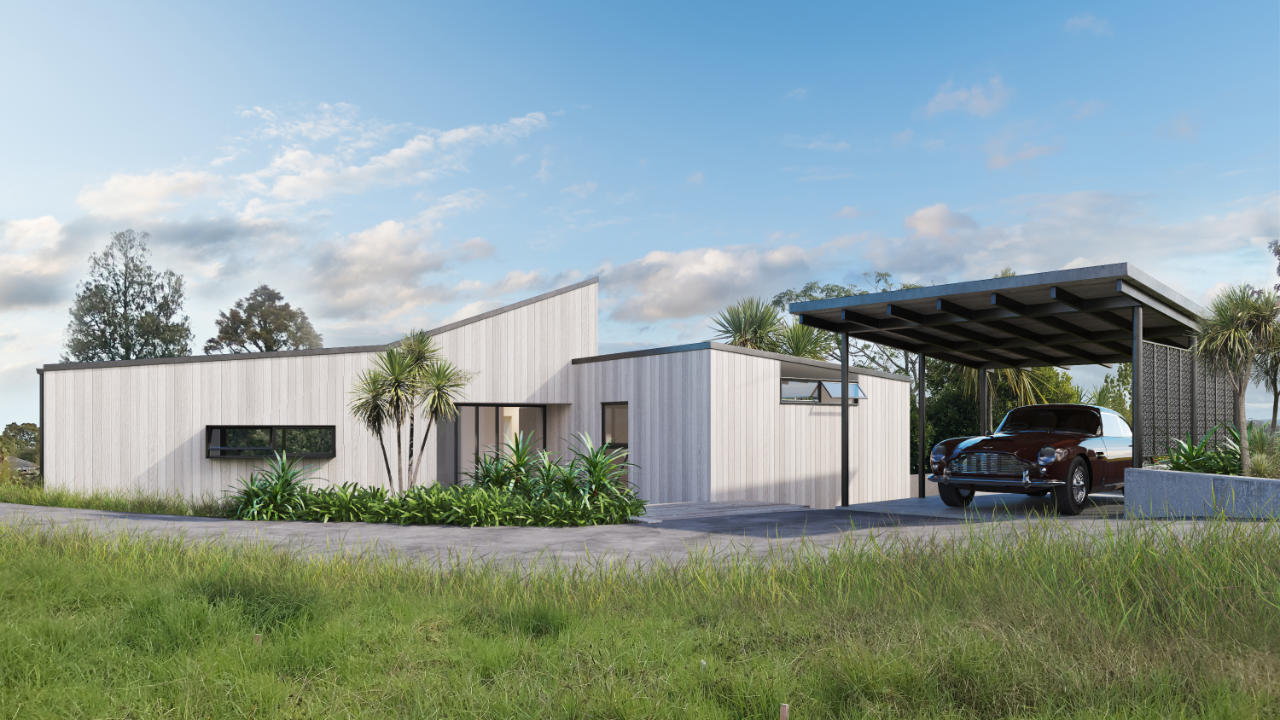 An urban getaway for a subdivided site at the foothills of the Waitakere Ranges.
This house makes subtle use of angles to provide a dwelling which is compact but provides subtle points of interest at every turn.
Soft, weathered timber exterior cladding is offset with black metal to integrate comfortably with its surroundings. Inside the house natural materials and the careful integration of colour and pattern are a playful expression of the owners.
The house is notable for its low carbon footprint, with carbon-neutral cladding to minimise embodied energy, and roof-mounted solar panels, rainwater harvesting and built-in EV charging combining to greatly reduce the need for energy and resources in use.