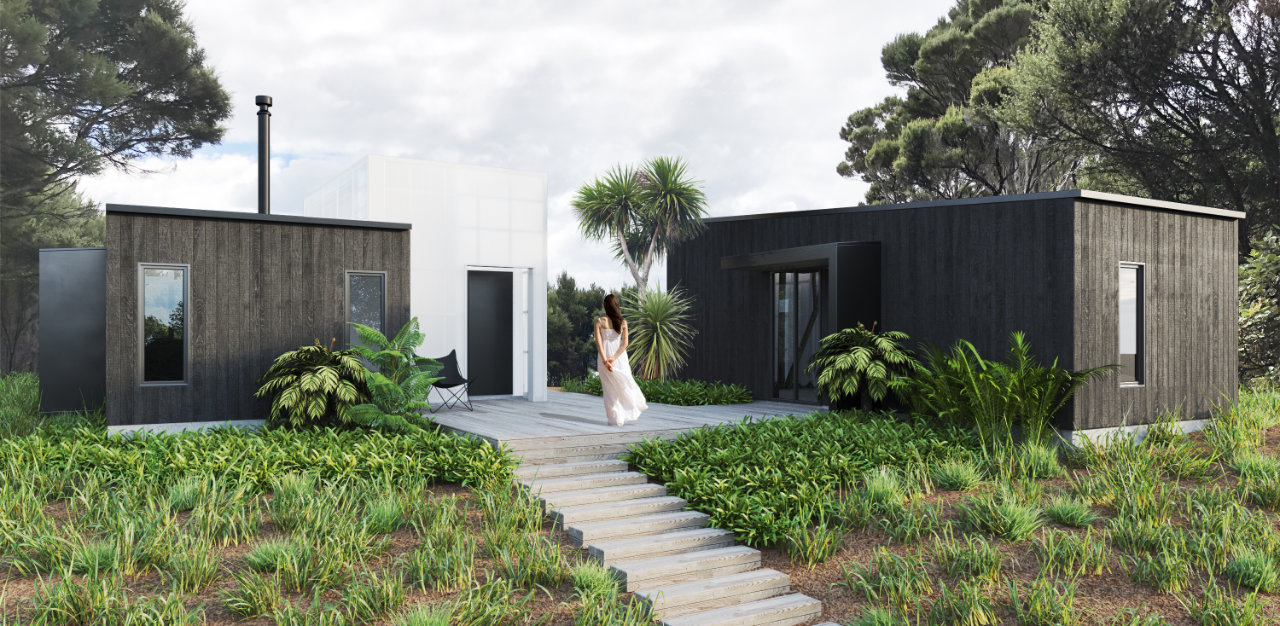 This site is breathtaking: the spur of a hill overlooking the Kerikeri harbour, clad in a cloak of regenerated native bush.
Our design response seeks to make a sensitive insertion to the landscape and to recognise the owner's deep spiritual connection to the land.
Simple horizontal forms clad in dark stained timber contrast with a vertical, translucent light box: a night time lantern softly glowing in the landscape. The use of prefabricated, low embodied energy materials will ensure a suitably low environmental impact.