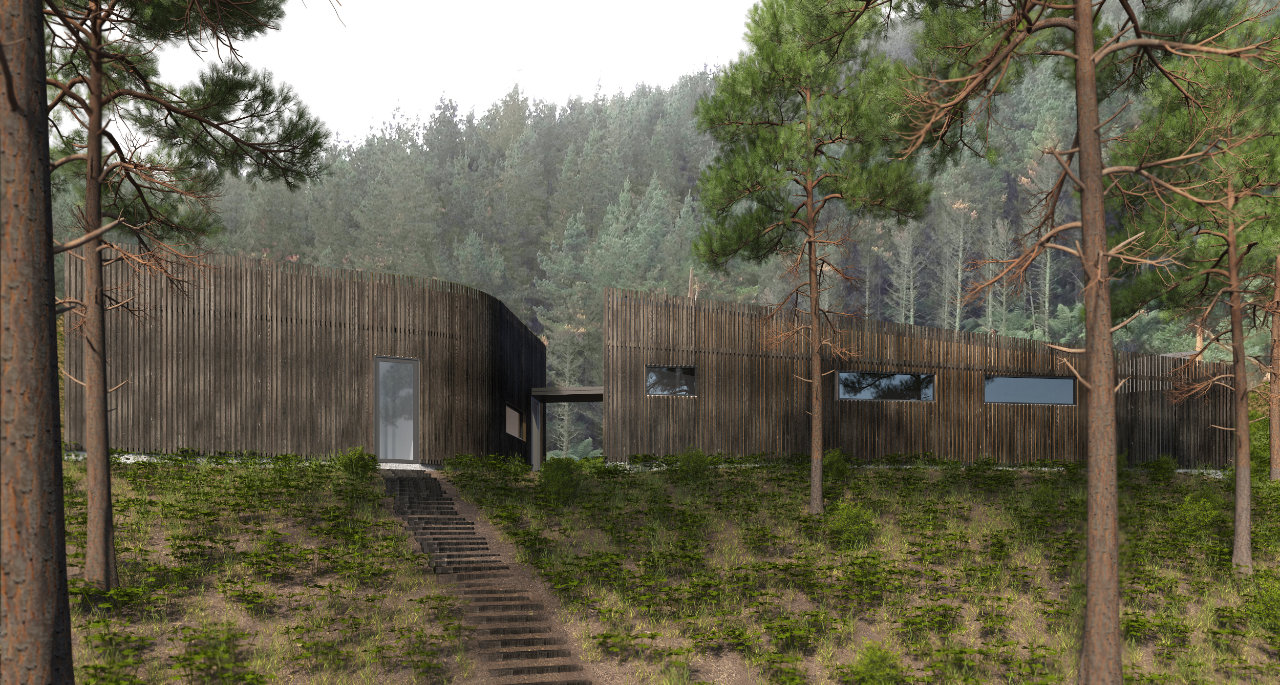 This rural site sits high in the hills above Te Aroha on land formerly occupied by pine forest.
The house is oriented outward to extensive views of the Hauraki Plains, while the separate garage and workshop turns back towards the hills.
In a nod to the former use of the land, cladding to the house is in vertical timber battens which are peeled back like the bark of a tree as the house turns and opens to the Plains.