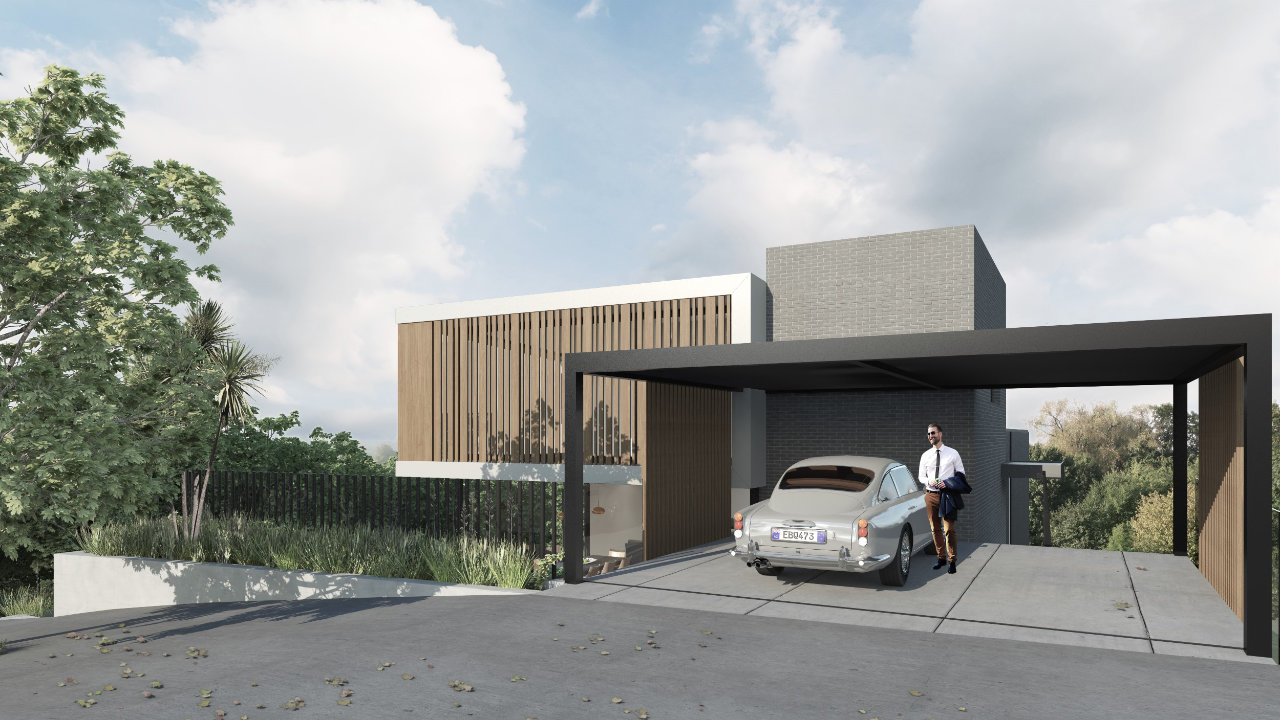 A two-unit house on three levels on a compact, sloping site in Orakei.
The principal living area opens onto a paved, north-facing courtyard just below street level, with sleeping above and a separate minor unit below.
A timber brise soleil is a feature of the house, providing visual privacy and sun protection to the upper level.